Tug Polar Wind and Barge Unimak Trader Grounding
Location

The tug and barge grounded on the south side of Ukolnoi Island, which is located approximately 206 miles east-northeast of Dutch Harbor and 40 miles east of Cold Bay, AK Lat/Long: 55.200, -161.613

Time/Date

The tug and barge grounded at approximately 9:00 p.m. November 13, 2012. The grounding was reported to the U.S. Coast Guard at approximately 10:00 p.m. and ADEC was notified at approximately 11:00 p.m. November 13, 2012.

Spill Id

12259931901

Product/ Quantity

An assessment team boarded the Polar Wind on Wednesday November 21 and estimates that 6,000 gallons of diesel fuel has been lost. It is suspected that this fuel was lost between the grounding and November 16th. Global Diving and Northland estimate that approximately 14,500 gallons of diesel fuel remain on board the Polar Wind with 1,200 gallons of lube and hydraulic oils. The barge Unimak Trader, at the time of this report, has an estimated 200 gallons on-deck fuel stores for the crane, fork-lift and generators located on the deck. Operational quantities of hydraulic and lubricating oils remain on both vessels.

Cause

The tug and barge were transiting from Sand Point to Dutch Harbor when they grounded. An investigation as to the cause of the grounding is ongoing by USCG and Northland Services.
ADEC Situation Reports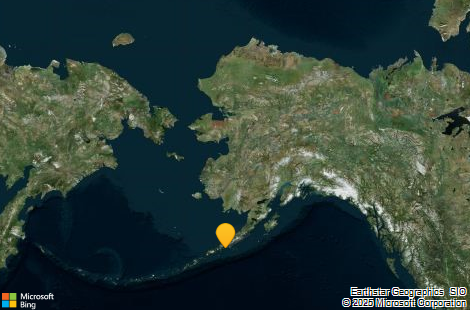 Contact Information
Photos
Images may be downloaded for free and used in publications provided credit is given to the source.
November 14, 2012
---
November 16, 2012
---
November 25, 2012
---
November 28, 2012

Indicates an external site.