What does the DEC Brownfields Program do?
Helping Alaskans assess, cleanup, and reuse brownfields to improve the environmental, economic, and social well-being of their communities.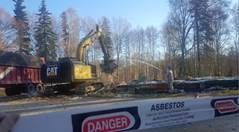 Photo of Hazardous Materials Abatement in Talkeetna, Alaska.
The DEC Brownfields Program works with local governments, tribes, and community stakeholders by providing information, funding, technical assistance, and other resources to facilitate the assessment, cleanup, and reuse of brownfields.  Recognizing the unique opportunities and challenges inherent to Alaska's brownfields given its size, remoteness, and history, the DEC Brownfields Program employs a multi-pronged approach to address and revitalize dormant properties across the state. Specifically, DEC: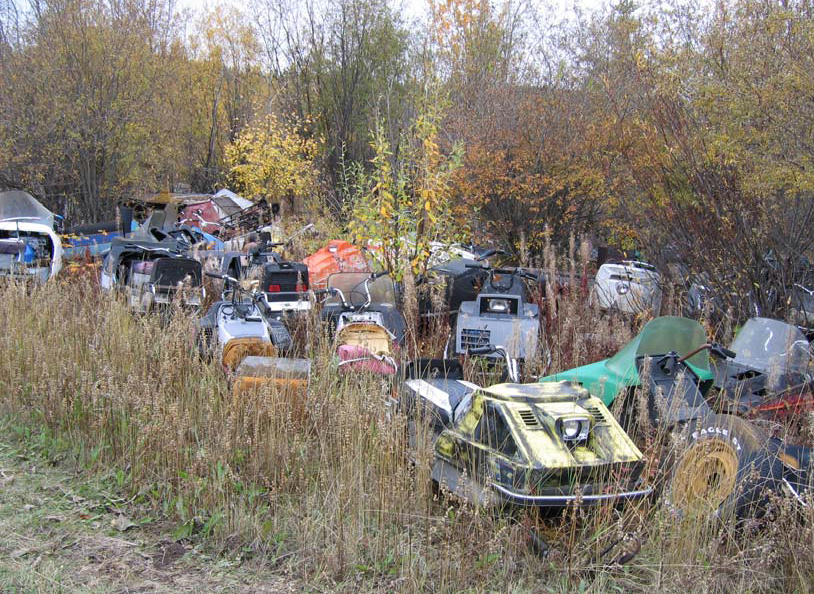 DEC conducted assessment activities on a salvage yard in Gakona, Alaska
Provides technical assistance and services through DEC Brownfields Assessment and Cleanups (DBAC) Program;
Provides regulatory guidance;
Provides assistance in applying for additional grants;
Provides community outreach and training;
Conducts project oversight;
Manages state database of contaminated sites;
Since 2001, the DEC Brownfields Program has provided funding and technical assistance to communities and tribes across the state, as well provided outreach and other support to countless others.
To learn more about the types of services and support the DEC can provide, download the DEC Brownfields Program Overview Fact Sheet.

To learn more about projects that have received DBAC services, visit DEC's brownfields projects webpage. 

Indicates an external site.