Contaminated Real Estate in Alaska
Table of Contents
About this page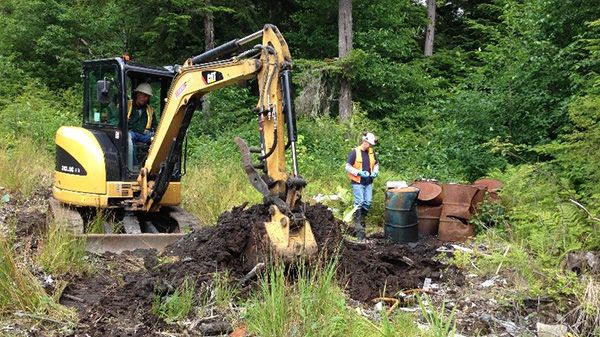 This page is designed to help real estate professionals (agents, lenders, appraisers, title searchers, and contractors), as well as home buyers and sellers, determine if real estate they may be buying, selling, or developing is contaminated or may be at risk from known contamination. This page brings together many resources to help you determine if property has known contamination and what impacts that may or may not have on the use of that property.
Following the protection of human health and the environment, the main purpose of DEC's Contaminated Sites Program is to make a contaminated property useable again. DEC does not determine value of a property; market forces do that. However, DEC can explain the contaminated sites rules, any institutional controls and restrictions, as well as help property or prospective property owners understand the future contamination risks for the property, if any. DEC's Contaminated Sites Program has a lot of information available on its web site, and a team of experts are happy to help answer your questions on contaminated property and the cleanup process.
All hazardous substance spills are to be reported to DEC's Prevention, Preparedness, and Response (PPR) Program. Many of these spills are cleaned up immediately upon discovery and are not transferred to the Contaminated Sites Program. Search the Spills database and contact PPR with questions regarding specific spills.
DEC may determine that an impacted site requires more in-depth and possibly longer term investigation before achieving cleanup. Such sites will have been formally entered into DEC's Contaminated Sites database.
Start your search with our database (if you are not sure of the address use the map function)
What Are The Common Causes of Contamination on Property in Alaska?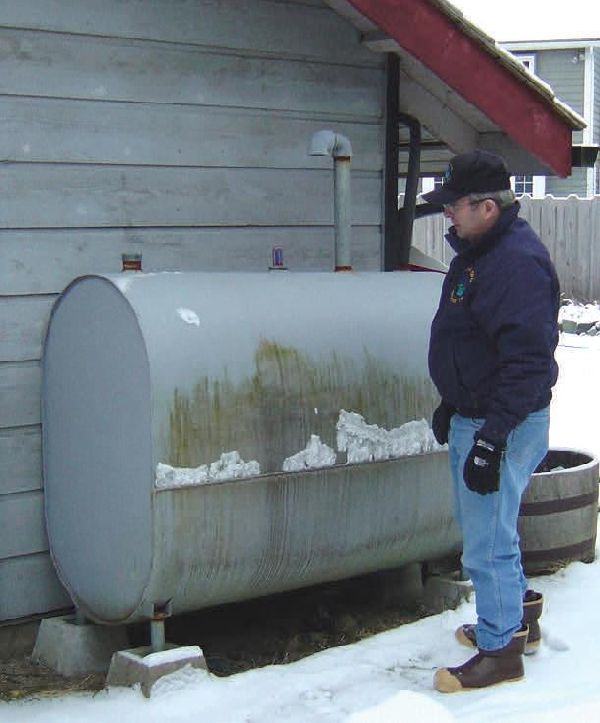 Home heating oil tanks
Releases from commercial and industrial operations including fuel handling and delivery, current and former dry cleaners, and other operations
Current and former military operations
Contaminants spilled during transportation
Releases from underground and aboveground fuel storage tanks
For more information see the factsheet Common Alaska Contaminants and their Sources (PDF)
Where to Start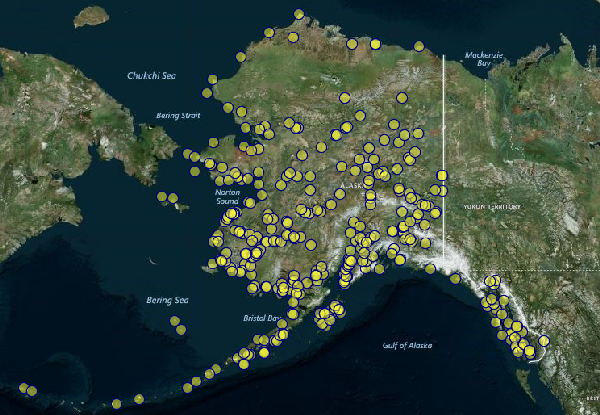 Liability Concerns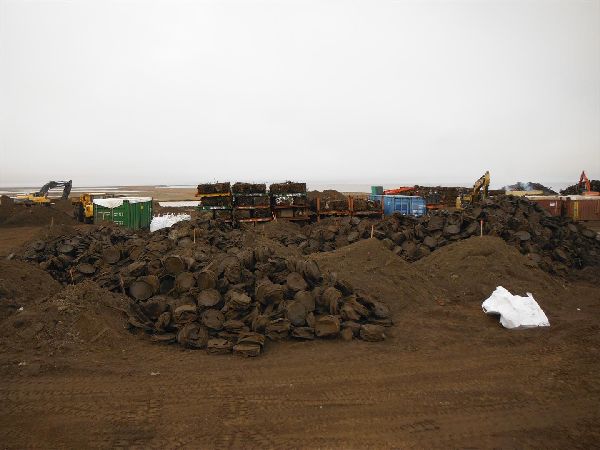 An entity is considered responsible for a release of oil or other hazardous substance if they meet the definition of responsible party in Alaska Statue 46.03.822. A responsible party may or may not actually own the property where the release occurred. Consult with your legal advisor on how/if this liability may or may not transfer with the sale of the property.
Seek legal assistance when buying or selling any property that has known or suspected contamination.
What Are Institutional Controls and How Are They Used?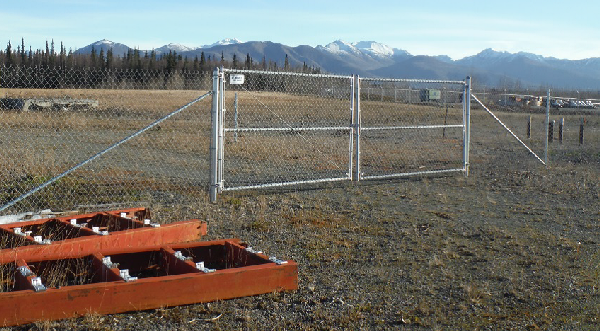 Institutional Controls in Alaska are legal or administrative tools designed to prevent or reduce human and/or ecological exposure to remaining contamination at a site and to prevent activities which may result in increased exposure to or the spread of such contamination. Two primary objectives behind ICs are limiting land and water use to reduce potential risks and managing residual contamination.
Depending upon the IC used, it may provide notice to interested parties about contamination at a particular property, restrict particular activities on a property or allow access by responsible persons and regulatory agencies for continued monitoring. ICs include property law mechanisms such as equitable servitudes and easements or rights of entry and recorded notices. ICs also include governmental mechanisms such as zoning, land use plans and maps, and public notices.
For more information see, Institutional Controls
Researching Specific Contamination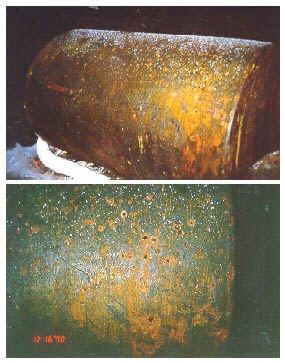 Suspected Contamination Resources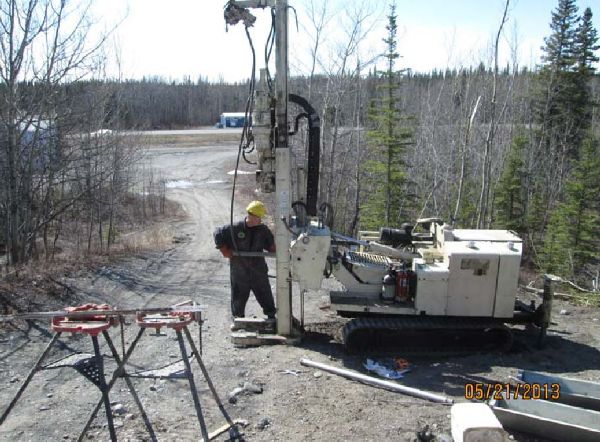 If you have a spill or see one, immediately call the nearest DEC office or 1-800-478-9300. For reporting requirements, go to the Report a Spill web page.
For help with redeveloping and reusing real estate that has been or may be contaminated, contact the Brownfields Program at 907-465-5368 or visit the Brownfields web page.
For general information, contact the nearest Contaminated Sites Office, and they will get you connected with one of our experts.
Cleanup Process and Resources
How does the property get "cleaned up" and how long does this take? The cleanup process can range from a complex, formal cleanup with extensive public involvement and lasting several years to a simple cleanup process taking only a few months. Much depends on the source and extent of contamination and the threat to humans and the environment.
Proper Disposal Methods of Common Hazardous Materials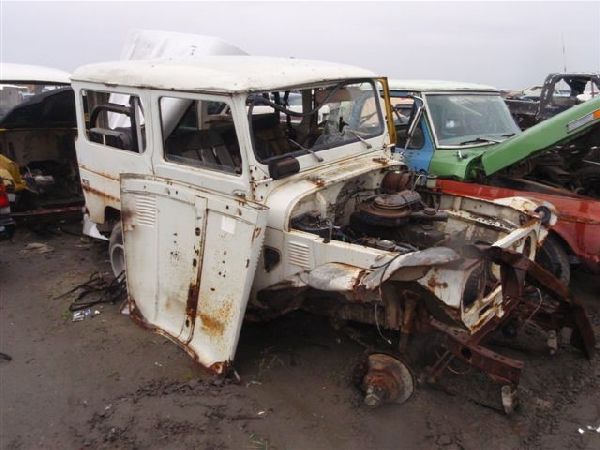 How do you properly dispose of hazardous or potentially hazardous substances around your house and property? Check out DEC's Solid Waste Programs factsheets on everything from lead paint and junk vehicles to animal carcasses and fish waste.
Health Risks and Guidelines
More Information/Contacts/Resources
DEC contacts list (Contact the nearest office main number and they can direct you to the best person to help with your specific request)

Indicates an external site.