Maximum Contaminant Levels
Maximum Contaminant Levels (MCLs) are typically developed by the Environmental Protection Agency (EPA) under the Safe Drinking Water Act. Thus far, the EPA has developed a Lifetime Health Advisory (LHA) level of 0.07 micrograms per liter (µg/L) for two PFAS compounds — PFOS and PFOA, but this is not an MCL.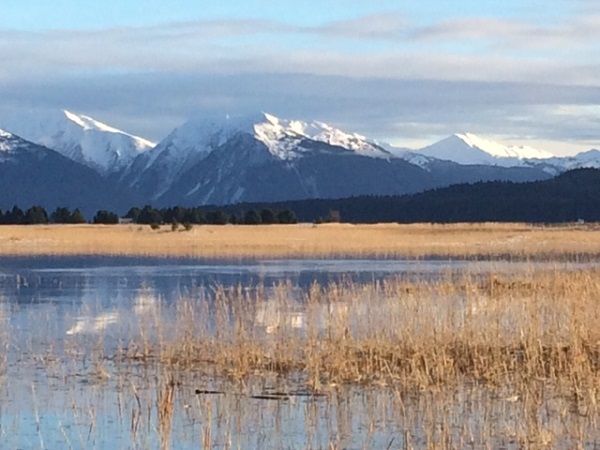 Gustavus, Alaska
While Alaska has the authority to establish MCLs for drinking water, DEC does not have the resources and scientific expertise necessary to develop its own MCLs. Like most states, Alaska adopts federal MCLs. Just a small number of states, such as New Jersey and California, have the large budgets and programs necessary to develop their own MCLs. California currently spends approximately $26 million a year on its MCL program.
For EPA, the MCL development process involves a team of scientists, toxicologists and other experts who study a chemical before first setting a maximum contaminant level goal (MCLG). An MCLG is evaluated to be protective of sensitive subpopulations including infants, children, the elderly, and those with compromised immune systems and chronic diseases. The MCLG is set at close to zero as possible and is a non-enforceable public health goal. It does not consider analytical detection limits or treatment feasibility. A percentage of an MCLG will include a relative source contribution from other exposures, such as food intake and inhalation of the contaminant.
Once the MCLG is established, EPA sets an enforceable standard, usually an MCL. The process requires EPA to review toxicological data and studies, perform data collection and analysis, conduct cost-benefit analyses, and carry out treatment studies to determine whether specific technologies are able to effectively remove a chemical from drinking water. EPA must also work with other agencies to certify effective treatment technologies. Whatever MCL is set, analytical testing methods must be able to reliably detect concentrations below the MCL. With these considerations, an MCL is set as close to the MCLG as possible. Due to all these steps however, the MCL development process typically takes a few years to complete.
Once an MCL is set by the EPA and a rule is made effective, states, including Alaska, have two years to adopt it. However, any EPA MCL would apply immediately to public water systems.
In February of 2019, EPA announced it would begin the process to develop an MCL for PFOA and PFOS. On January 19, 2021, EPA announced final determination to regulate two PFAS - PFOS and PFOS - in drinking water. 
For more information visit:

Indicates an external site.