Port William Shuyak Island Bunker C Spill
Unified Command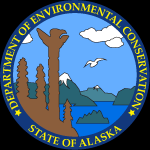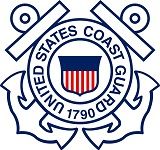 Whenever there is an incident involving more than one agency with jurisdiction, a joint command arrangement, called the Unified Command is implemented. This webpage provides a compilation of general information, reports, press releases, maps and relevant links meant to aid members of the Unified Command and inform the public during a response. Not all information provided here has been jointly approved or endorsed by every member of the Unified Command.
Location

Port William, Southern end of Shuyak Island, approximately 50 miles NNW of the city of Kodiak

Time/Date

The incident occurred at approximately 8:00 a.m. on February 26, 2018

Spill Id

18249905701

Product/ Quantity

Up to 3,000 gallons of Fuel Oil No. 6 (Bunker C).

Cause

It was previously reported that wind gusts exceeding 80 mph pushed a building with the fuel bladder off a dock, causing the 3,000 gallon capacity fuel bladder to rupture and release its contents. Upon further investigation it has been determined that the dock structure supporting the building collapsed. This caused much of the building, along with the fuel bladder, to fall to the shoreline and water below.
ADEC Situation Reports
Unified Command Press Releases
Additional Information
Contact Information
Laura Achee, Information Officer, ADEC 907-465-5009
Petty Officer 3rd Class Lauren Dean, USCG 907-654-4112
Photos
Images may be downloaded for free and used in publications provided credit is given to the source.
February 27, 2018
---
March 1-4, 2018
---
March 7, 2018
---
March 9-14, 2018
---
March 21, 2018
---
April 5-14, 2018

Indicates an external site.