Opening a New Food Establishment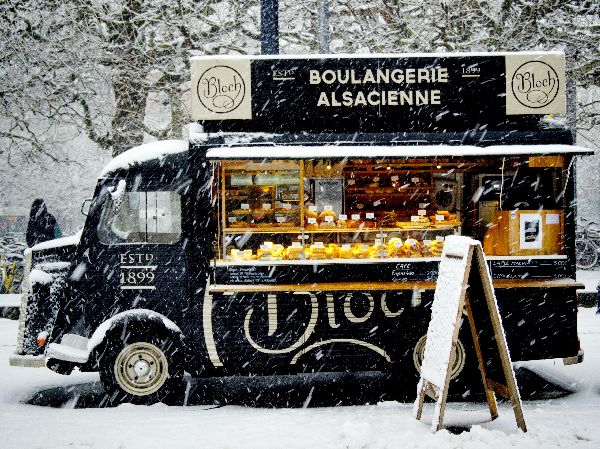 Thinking of opening your own restaurant, market, deli, espresso stand, or mobile food unit?
Below are resources to help you get started. Contact your local Environmental Health Officer for more information.
Requirements, Forms, and Guidance
Overview
This is a brief overview of what is involved in opening a food establishment. This document is not comprehensive and does not guarantee your establishment will be permitted. This document merely highlights the steps involved for opening a food establishment. For more information about each type of establishment, refer to the following pages:
New Or Extensive Remodel
The Plan Review Application must be submitted to the department thirty days before construction or commencement/restart of operations if there will be:
construction of a new establishment
conversion of an existing structure for use as a food establishment
significant changes to the types of food; methods of food preparation; style of service, or a new type of operation is added (e.g. bar is added to a restaurant or espresso stand added to a market)
extensive remodeling of the existing establishment
a new food establishment that has not been previously permitted by the program
The Plan Review Application will need to be submitted with:
Plot Plan
Floor Plan
Plumbing Schematic
Complete list of equipment
The Plan Review Guide will help guide you through the required documentation.
Change Of Owner
If the food establishment is currently permitted, operating, and there will not be significant menu changes then the following will need to be submitted:
a copy of the menu
a basic floor plan may be required
Submitting a Food Establishment Application
No matter what you are planning on doing you will need to submit a Food Establishment Application. The application (in addition to any documentation required by the Plan Review Application) will need to include the following:
a menu
applicable fees for each type of operation (18 AAC 31.050)
a Hazard Analysis Critical Control Point (HACCP) plan if you will be:

smoking for preservation
curing
acidifying
dehydrating
thermally processing low-acid food
reduced oxygen packaging (vacuum packing)

a statement that plans have been submitted for review and approval by the appropriate department or program (if applicable) including the:

State or City Fire Marshall
City or State plumbing authority
City or Borough building and/or zoning department

other information may be required based on your proposed process or menu
After The Application Packet Is Received
After a receiving a complete Plan Review Packet, the department will review the submitted plans and the permit application. You will receive written communication detailing any items that are not in compliance. If all items are in compliance, you will receive written approval for the proposed operation. You will need to schedule a preopening inspection with the local Environmental Health Officer prior to opening.

Indicates an external site.