Seafood Program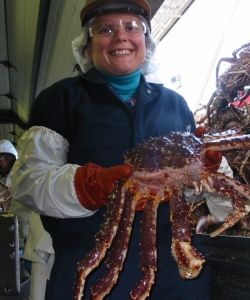 Thinking of storing, cleaning, packaging, processing, or distributing seafood products?
The resources below will help you get started.
Seafood Program contact
907-269-7501
1-87-SAFE-FOOD
Get electronic notification of proposed regulation changes to 18 AAC 34, Seafood Processing and Inspection, and other related issues: Seafood email listserv
Announcements
Popular Content
Vessel Permitting and product sampling requirements and vessel inspection preparation
Forms and applications for processing seafood
Resources for HACCP plans, sanitation hazards and controls, and good manufacturing practices

Indicates an external site.