Seafood
Thinking of storing, cleaning, packaging, processing, or distributing seafood products? Below are resources to get you started. If you need assistance, contact our Anchorage office at 907-269-7501 locally or 1-87-SAFE-FOOD (1-877-233-3663) outside Anchorage.
Planning to commercially harvest, sell, ship, pack, or shuck molluscan shellfish? Visit the program's Shellfish page.
In The News
Applications
FDA Information
Requirements
HACCP & Sanitation
Helpful Alaska Links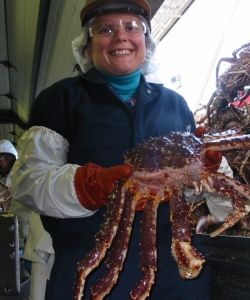 Indicates an external site.