Alaska Clean Diesel Projects & Reports
2015 DERA Project
DEC partnered with the Alaska Energy Authority (AEA) Rural Power System Upgrade Program DEC received $248,212 from EPA under the Diesel Emission Reduction Act (DERA) and AEA is contributing $235,652, for a total project budget of $483,864 to replace five diesel generators in four rural communities: Chuathbaluk, Crooked Creek, Sleetmute, and Stony River.
The original plan identified the communities for engine replacement as: Clark's Point, Golvin, Hughes, and Perryville. Over the course of the work plan development Perryville obtained other funding sources to have a new generator installed and Clark's Point is currently in the process of a design review for a new upgrade.
Because of these developments along with the limited time available to expend the DERA funds by June 30, 2016, the desire to minimize costs to administer DERA grants, and to reduce the cost of performing work in geographically remote communities, four communities that are part of the Middle Kuskokwim Electric Cooperative were selected to participate in the DERA program (Chuathbaluk, Crooked Creek, Sleetmute and Stony River). Golvin and Hughes have been selected by AEA for the 2016 DERA grant cycle.
What is the project?
DEC, in partnership with AEA, replaced four diesel engines in the power plants of four Alaskan rural communities: Chuathbaluk, Crooked Creek, Sleetmute and Stony River. With support of this DERA grant, these non-certified, mechanically controlled engines were upgraded to marine certified Tier 2 and Tier 3 electronically controlled engines, improving efficiency and lowering emissions. The project was completed with the final installations and testing completed in September 2016.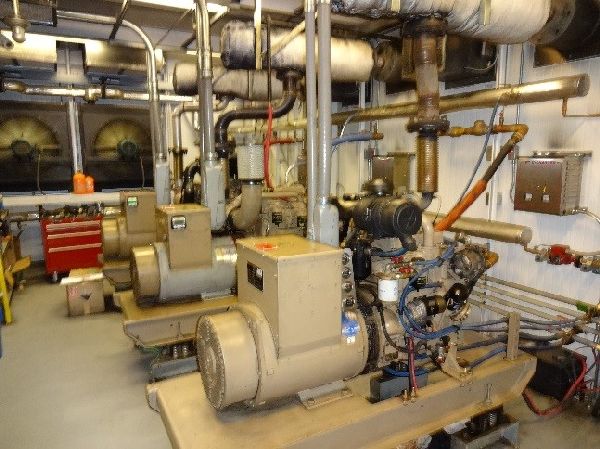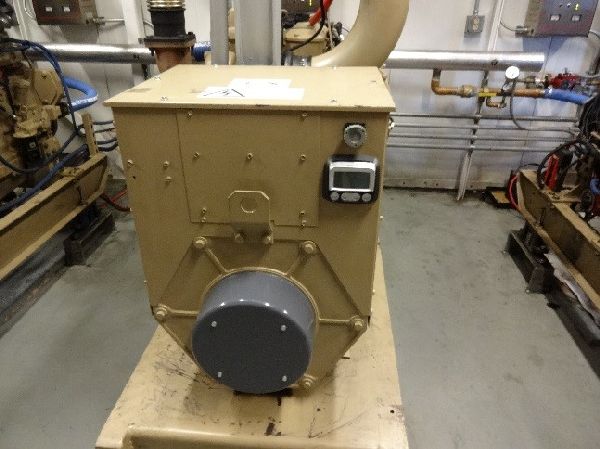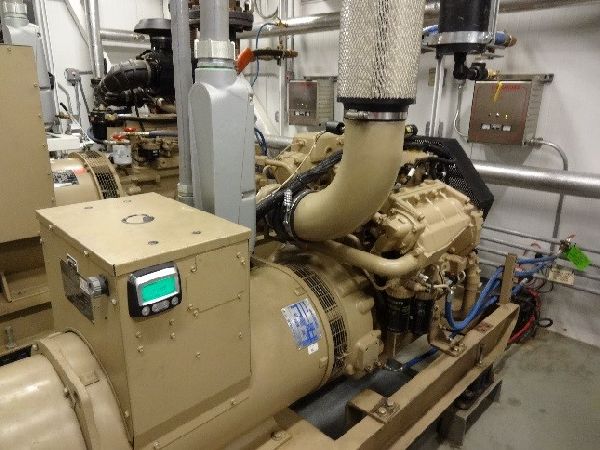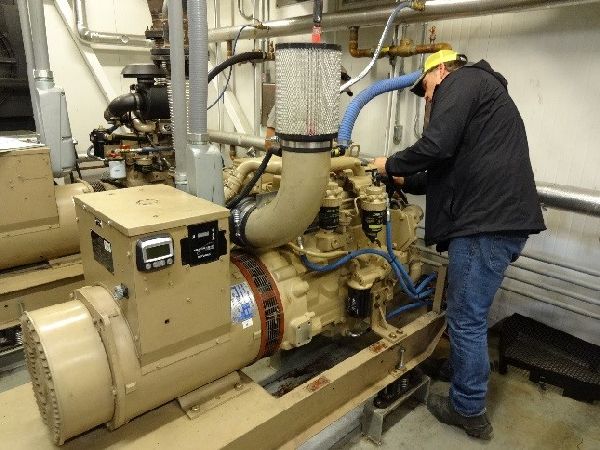 Why is this project important?
In rural Alaska, communities are not connected to the electric grid so they must generate power locally. Small diesel power plants are used in small rural communities across the state. Emissions from these engines can be problematic and inefficient engines drive up fuel consumption and power costs.
What are the estimated environmental/economic benefits?
The project is expected to reduce diesel emissions from the four engines with the following:
Yearly reductions: 6.35 tons of NOx, 0.21 tons of PM, 5.1 tons of CO, and 913 tons of CO2
20-year lifetime reductions: 126.7 tons of NOx, 4.09 tons of PM, 102.2 tons of CO, and 18255 tons of CO2
Moving Forward
EPA approved a request by DEC for AEA to be the lead granting authority for Alaska to administer funds from the DERA program starting fiscal year 2016. DEC will continuing to provide assistance to AEA on the air quality measures associated with any DERA funding, and any other assistance they may need to manage these funds.
Previous DERA, ARRA, & Misc. Diesel Projects
Alaska Department of Environmental Conservation (ADEC) funded several projects to reduce emissions from a variety of sources all over Alaska. Projects included retrofitting of school busses, power plants and diesel garbage trucks, purchase and transport of biodiesel to Denali National Park and engine idle reduction.
ADEC was awarded funding from Environmental Protection Agency (EPA) via the American Recovery and Investment Act of 2009 (ARRA) and Diesel Emission Reduction Act (DERA) under the National Clean Diesel Campaign. The funding allowed the State of Alaska to "lead by example" and retrofit and replace vehicles operated and maintained by the Alaska department of Transportation and Alaska Railroad. Alaska Energy Authority received funding to test and implement green engine for power generation in rural Alaska.
In addition to the state agencies, the ARRA and DERA funding was extended to private organization through request for proposal. Alaska Village Electric Cooperative (AVEC) was awarded a grant to reduce diesel fuel usage in remote areas of Alaska through heat recovery systems.
Listed below are all the projects that were undertaken by ADEC and the partnered agencies/organizations. Some of the projects are completed and some are on the way to completion.

Indicates an external site.