Fairbanks - Carbon monoxide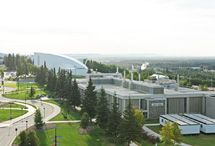 EPA designated the urban portion of the Fairbanks North Star Borough (FNSB) a nonattainment area for carbon monoxide (CO) in 1991. The FNSB has not violated the National Ambient Air Quality Standard (NAAQS) for carbon monoxide since 1999. EPA approved the FNSB's CO attainment plan and the FNSB officially became a Carbon Monoxide Maintenance Area on September 27, 2004.
Maintenance Plan (SIP)
Graphs
Memorandums
Projects By ADEC
Complaint Form
Maps/Monitoring Plans
Control Measures
Links to FNSB
Other Links
Note: The I/M Program in the Fairbanks North Star Borough was suspended January 1, 2010: Information regarding the suspension

Indicates an external site.