Top Ten Dust Control Techniques
Dust is a widespread problem in Alaska. The ADEC, Division of Air Quality receives many complaints about dust; over 100 rural communities have expressed concerns about dust.
ADEC is committed to working with communities to find practical and cost effective methods to reduce dust levels. EPA's retention of a PM10 standard underlines the importance of dust control and provides a good opportunity for Alaska communities to reduce dust emissions.
This Top Ten list introduces many different approaches to dust control. No two communities are the same, so there is no single recommended strategy. By understanding the local causes of dust, the different kinds of dust control and the resources available, communities can develop appropriate strategies for their specific dust problems.
Other links on the Dust - Rural Communities page, provide more detailed information, and refer to additional sources of information, and potential cooperators for dust control efforts.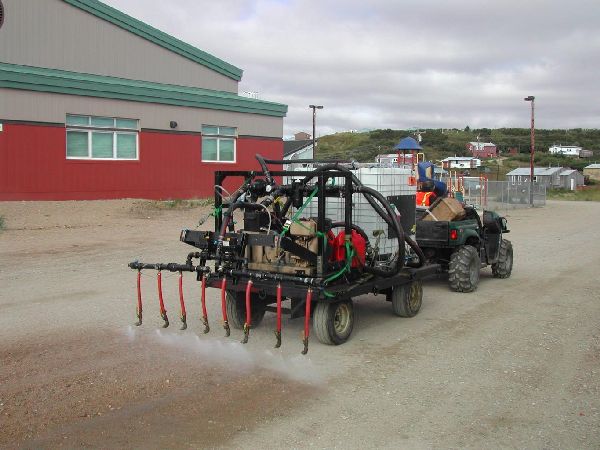 Indicates an external site.