Solid Waste Program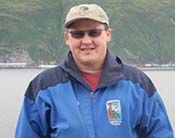 Bob Blankenburg, P.E.
Program Manager
Alaska contains over 215 municipal landfills in communities across the state. In addition, over 115 waste storage, treatment, or disposal facilities support Alaskan industries, including the oil and gas development, mining, timber, construction, fishing, and tourism industries. The ADEC Solid Waste Program regulates health and environmental compliance at these facilities through a combination of design review, permits and authorizations, inspections, monitoring, and compliance assistance. Program staff are dedicated to improving compliance and permitting at all solid waste facilities in Alaska.
*Septic systems are regulated by the Division of Water - Wastewater Discharge. Contact them with questions at 907-269-7673.
Fees: Solid waste regulations were updated in October 2017. This included fee revisions, which are found in Tables E-1 - E-4 on pages 85-90. A full copy of the regulations are available at 18 AAC 60.
General Information
Solid Waste Facilities
Rural Alaska