Welcome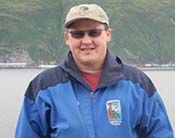 Bob Blankenburg, P.E.
Program Manager
The Solid Waste Program regulates health and environmental compliance at these facilities through a combination of design review, permits and authorizations, inspections, monitoring, and compliance assistance. Program staff are dedicated to improving compliance and permitting at all solid waste facilities in Alaska.
*Septic systems are regulated by the Division of Water - Wastewater Discharge. Contact them at 907-269-7673.
Fees: Solid waste regulations were updated in October 2017. This included fee revisions, which are found in Tables E-1 - E-4 on pages 85-90. A full copy of the regulations are available at 18 AAC 60.
General Information
Rural Alaska