Online Certificate Renewal (For those who meet the CEU requirement for renewal)
Step 1:
If you do not have a myAlaska account, set up a new account.
Step 2:
Access the Certified Operator Database.
Step 3:
On the Operator Search page, type only your last name and click the "Go" button.
Step 4:
On the Operator Search Results page, click on your name to access your Operator Information page.
Step 5:
Under the "Certificates Up for Renewal" table, click the "Renew Certificates Online" button.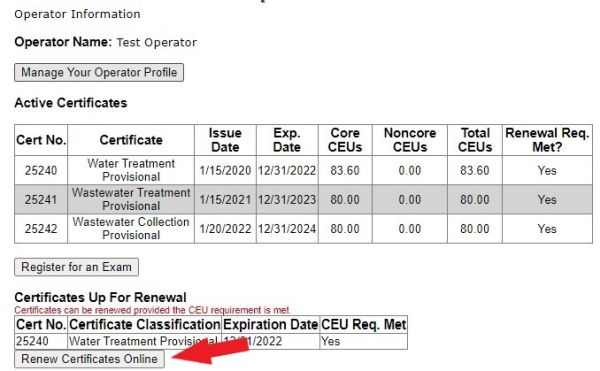 Step 6:
Enter your myAlaska login and password and click the "Sign-In" button.
The Operator Certification Program does not have access to myAlaska account information.
If you need assistance with your myAlaska account, you can email myAlaska at
myalaska.help@alaska.gov
.
If you have forgotten your username and/or password go to https://my.alaska.gov/ and click on "Help". Once on the Help page click on either "Forgot my Username" or "Forgot my Password."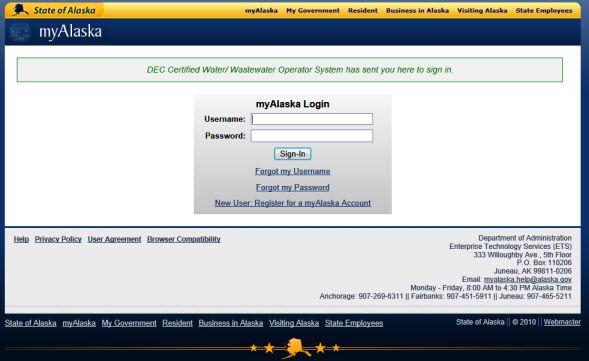 If this is the first time you are renewing your certificate online, you will be asked to accept the DEC privacy agreement.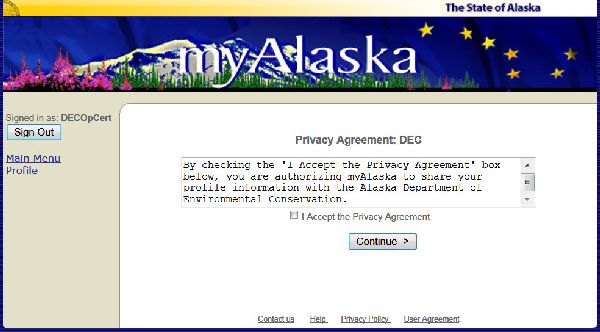 Step 7:
Select the certificates you want to renew and click the "Renew Selected Certificates" button. You will not be able to select a certificate if the CEU requirement has not been met.

Step 8:
Confirm which certificates you would like to renew and then click the "Pay with Credit Card" link.

Step 9:
Enter your cardholder information and click "Process."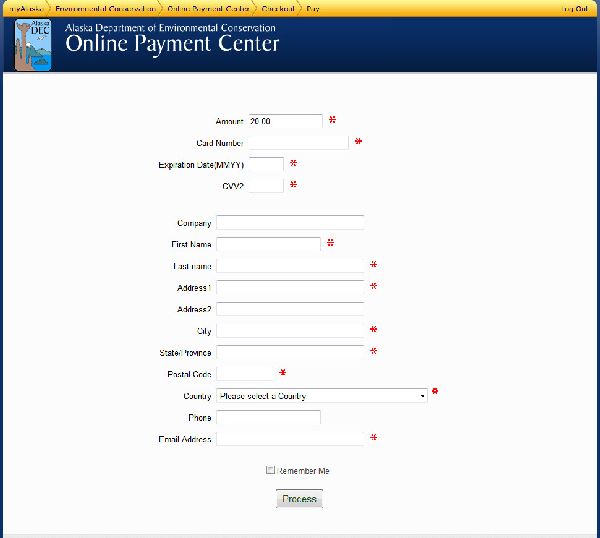 Step 10:
Congratulations! You renewed your certificates online and will be receiving a receipt via email. Your renewed certificates will show up in your "snail mail" box in a few days. Please make sure that the mailing address we have on file for you is correct. Updating your mailing address in myAlaska does not automatically update your address in our database. If you have changed your mailing address recently, CALL US AS SOON AS POSSIBLE.

Indicates an external site.